These 100% job winning upwork proposal samples & cover letter format will surely help you be hired on your first applying to any freelancing job. It really bothers and saddens me when I see that nowadays many new freelancers search by "Upwork cover letter samples" just to copy and paste.
People who do not know the correct proposal examples and cover letter format of Upwork & Freelancer, they should read this article and they should write cover letters on their own. For making a perfect proposal, you must follow Upwork Proposal Screening Questions and Answers.
Upwork Cover Letter Samples 2020
Please make sure you know what you are up to, and then start reading the sample cover letters given below. Here you will find every type cover letter samples, examples and format about Freelancer and Upwork. But remember what I said earlier, all the cover letters that you'll find here are wisely written for the qualified freelancers only. I would also suggest you to know anything and everything about writing Cover Letters from Wikipedia, Google or from anywhere you see fit. You people would be delighted to know that Upwork itself has a blog site where you will find a vast amount of tips and tricks on How to write a proper cover letter for Upwork.

Now, without wasting more time on precautions, let's read some of those cover letters!
Important Topics:

Upwork Cover Letter Samples 2020:
Do not Copy-Paste
A cover letter is probably a worker's first and only chance to impress his/her potential client. Now if they submit a cover letter which is borrowed from somebody else's blog, then what good he is when it comes to show their uniqueness? Besides, if the client finds out that their cover letter is simply just copied from some other blogger, then be sure that they'll never get the project and it will put a huge bad impact on their career as a freelancer.
So I always hardly prohibit a freelancer from doing such thing. What they should do is read several blogs and articles. They should gather information and then write it on their own. If you are new in this kind of job and if you want to make a good fortune out of it, then you should follow this article as it will help you to understand how your cover letter should be.
Learning is First
If you ask me what your first concern should be, I would say that you should learn the work first and then apply for the jobs. Because, first of all, each and every sample cover letter here is given for the qualified freelancers who has experience in this line of work. So, if you are not confident about your success or if you do not have any experience for the online work, I would request you not to follow this cover letter.
Cheating your Clients means Cheating yourself
Look guys, do not take it personal. We are professionals and we mean business. If you use these sample cover letters as your standard while applying for a project, without doubt many of the clients will be impressed and most possibly they will hand you over the job. But if you fail to satisfy your clients with your skills afterwards, you will lose your reputation as a qualified worker and you may never recover the loss.
Consider Before applying for a Job Posting
Upwork Screening question and answer is one of the best effective ways to win a job. It displays before the proposal letter. If you can satisfy your clients with your creative and honest answers, your client will skip the cover letter and click on the hire button. You can see the effective way of writing upwork question answers from here.
# When Clients Post a New Job
# When Set Screening Questions
# How Default Screening Questions Appear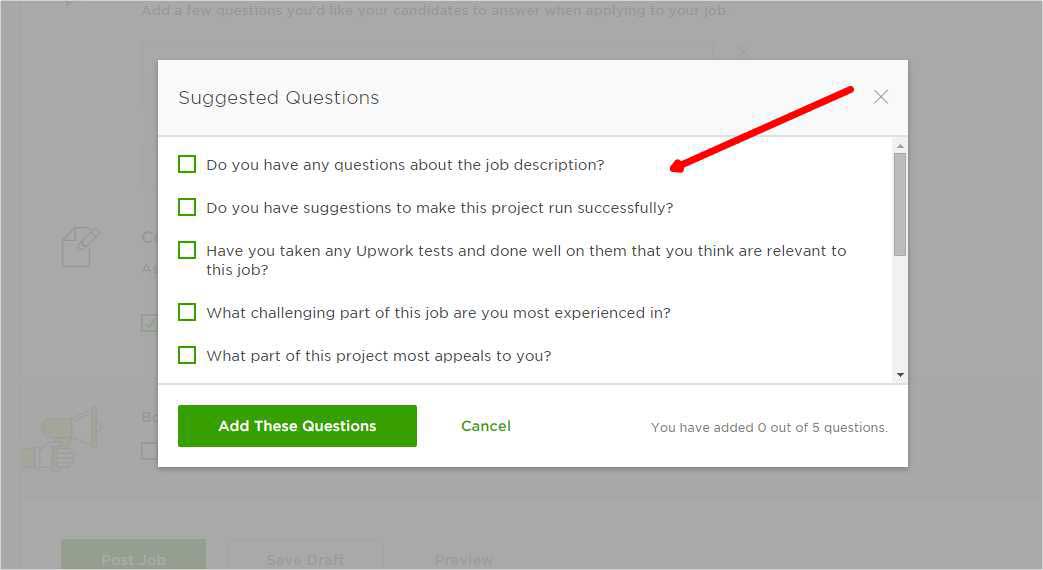 # How Questions Appear to Freelancers
# Freelancers' Screen
Sample: Job Posting on Data Entry 01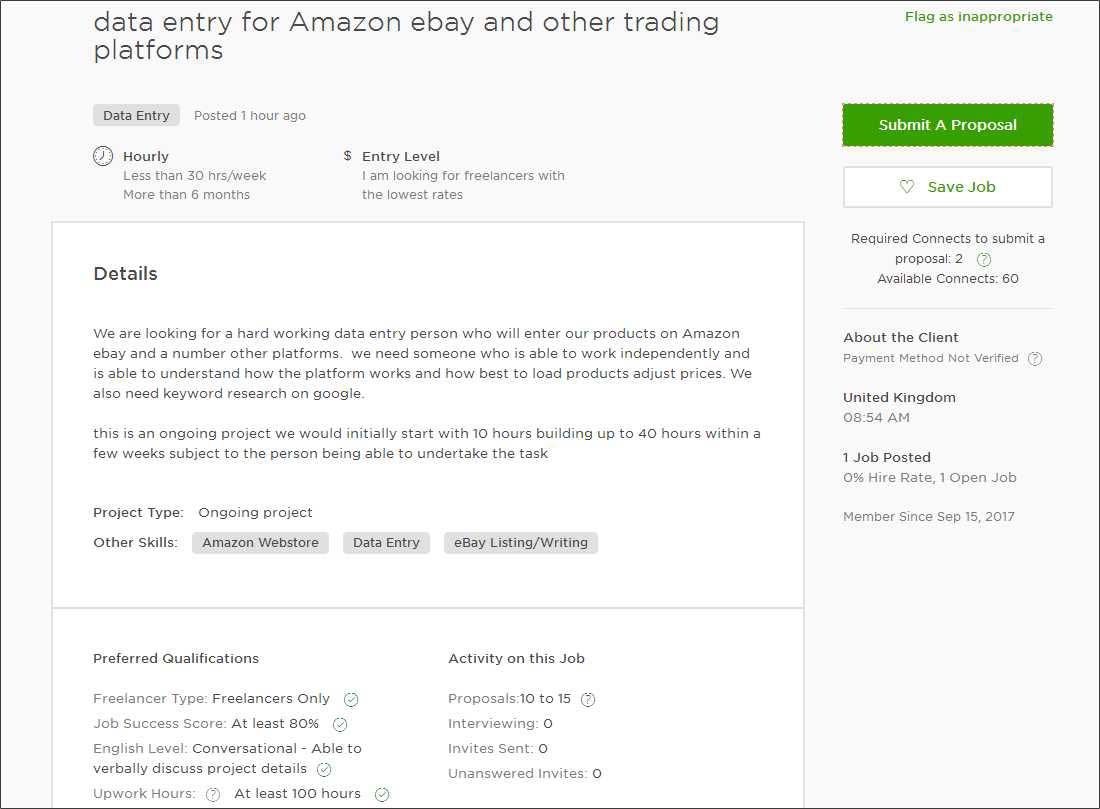 Sample: Job Posting on Data Entry 02
Sample: Job Posting on Data Entry 03
Sample: Job Posting on Data Entry 04
Sample:  Job Posting on SEO 01
Sample:  Job Posting on SEO 02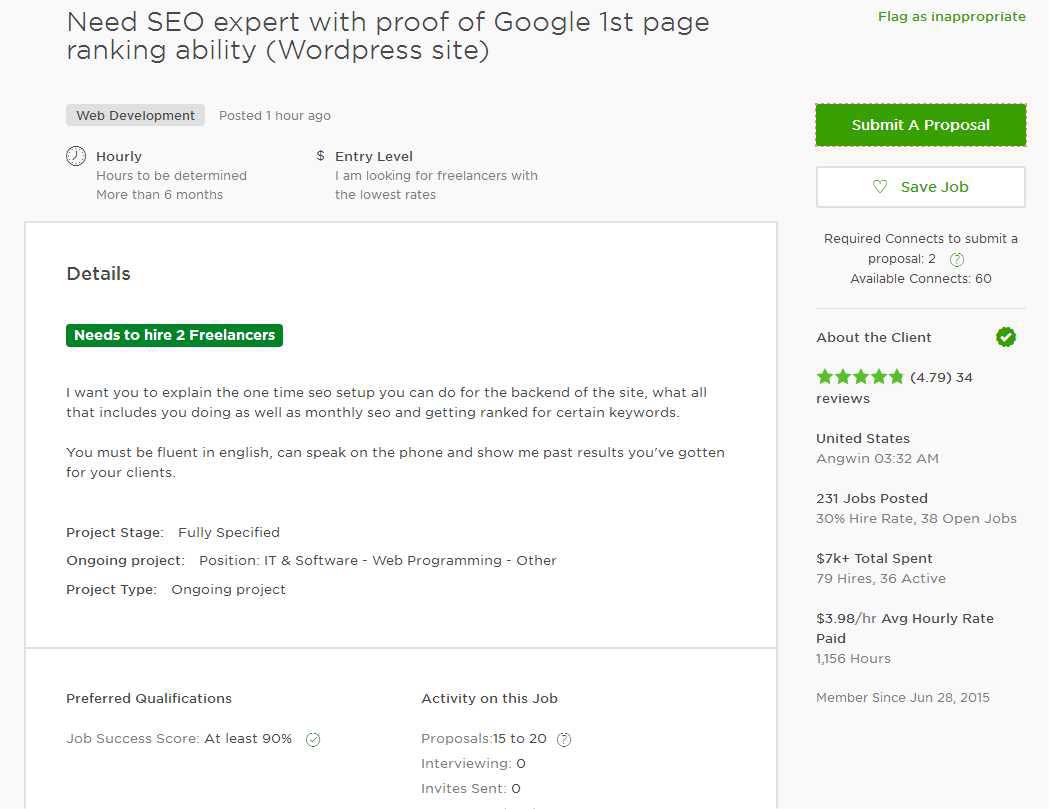 Sample:  Job Posting on SEO 03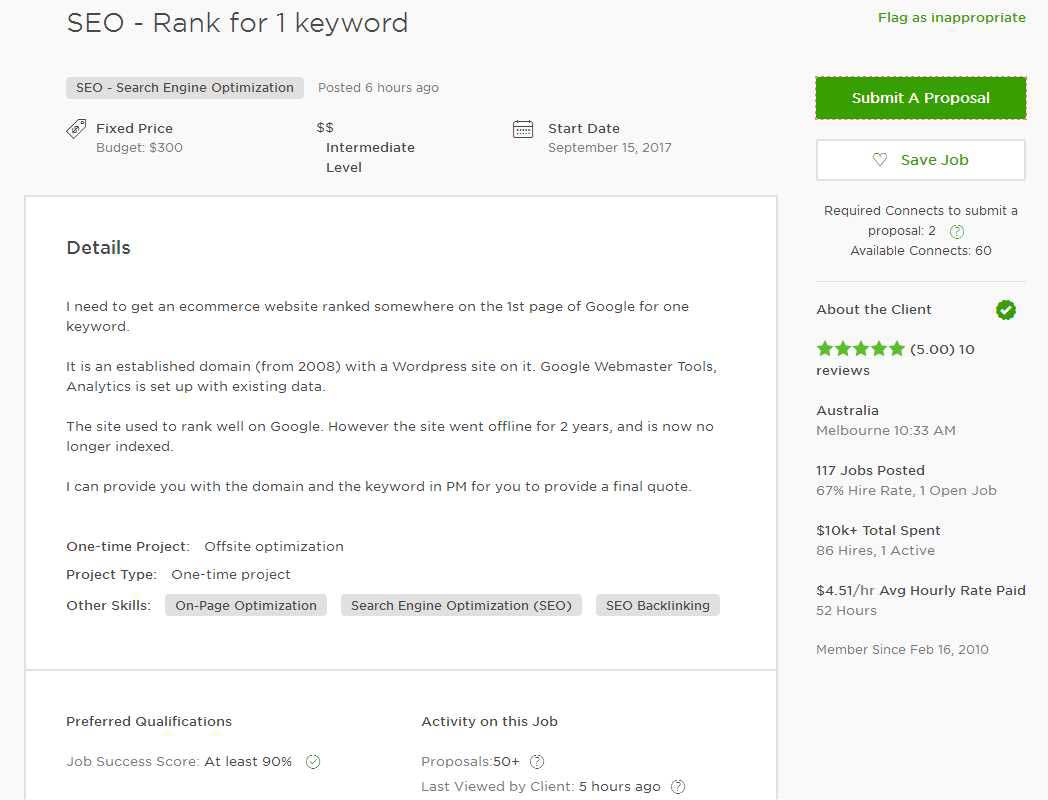 Sample:  Job Posting on SEO 04