If you are a newcomer freelancer and you want to write a cover letter for Mobile app/android app/iOS app development related jobs, here's something you should know first. Let's see: Mobile App Developer Profile Developer Sample.
In recent years, to be precise, in last five years Mobile application development industry five years has multiplied in leaps and bounds, changing the way businesses function worldwide. Giant enterprises are aligning with mobile apps to their productivity in recent times, and with the rapid innovation in mobile devices across platforms, it calls for mobile app developers to write several versions of an application for many different platforms using a single language and many pieces of reusable code which is simply known as Mobile app/ Android app/ iOS app development work.
Before you intend to write a cover letter for this kind of job postings on Upwork, realize your mobile app idea, understand the target market, and narrow down the platform on which you would like to build your mobile application. As soon as you understand this, it's time to select a programming language, keeping in mind your business strategy to make either native, hybrid, or cross-platform apps. And you have to understand the proper using of these six primaries App development languages –
HTML5
Objective C
Swift
C++
C#
Java
Now, that you know what is Mobile app/Android app/iOS app? and how they work, let's read a sample Upwork cover letter below for Mobile app/Android app/ iOS app developing. Click here to see Data Entry Portfolio Sample for Upwork and Freelancer.
Upwork Cover Letter Sample for Mobile App/ Android App/ iOS
Dear Hiring Manager,

Hello, sir.
I hope you are in good health condition.
I have studied thoroughly your job description which was posted on Upwork moments ago.
After studying the details, I have definitely understood what you need and I can do such app from your landing page within 30 minutes if you hire me.
Let's be honest with each other, we both know that anybody can do it using phone gap, but I exactly know how to do it with professionalism and avoid common mistakes which consume much time and delay timelines. I have worked with Apple and other mobile companies and I have proved myself worthy of their time. I have experience of more than 5 years with this kind of work.
I agree with your cost for this particular project and I even can do this in two times less, because I am interesting in long -term projects and that's why by successfully finishing this job, want to show you that I am reliable. I can finish this job quickly and with high quality than any other applicant.
As I have a great experience in mobile development you can easily contact me to get any consultations to evaluate how good I am in this field via Email or Skype. I'm available 24/7 for your necessity.

I am ready to work for 60 hours per week to make your project successful if you hire me once.

Thanks for Considering
Sincerely
Write down (Your name here)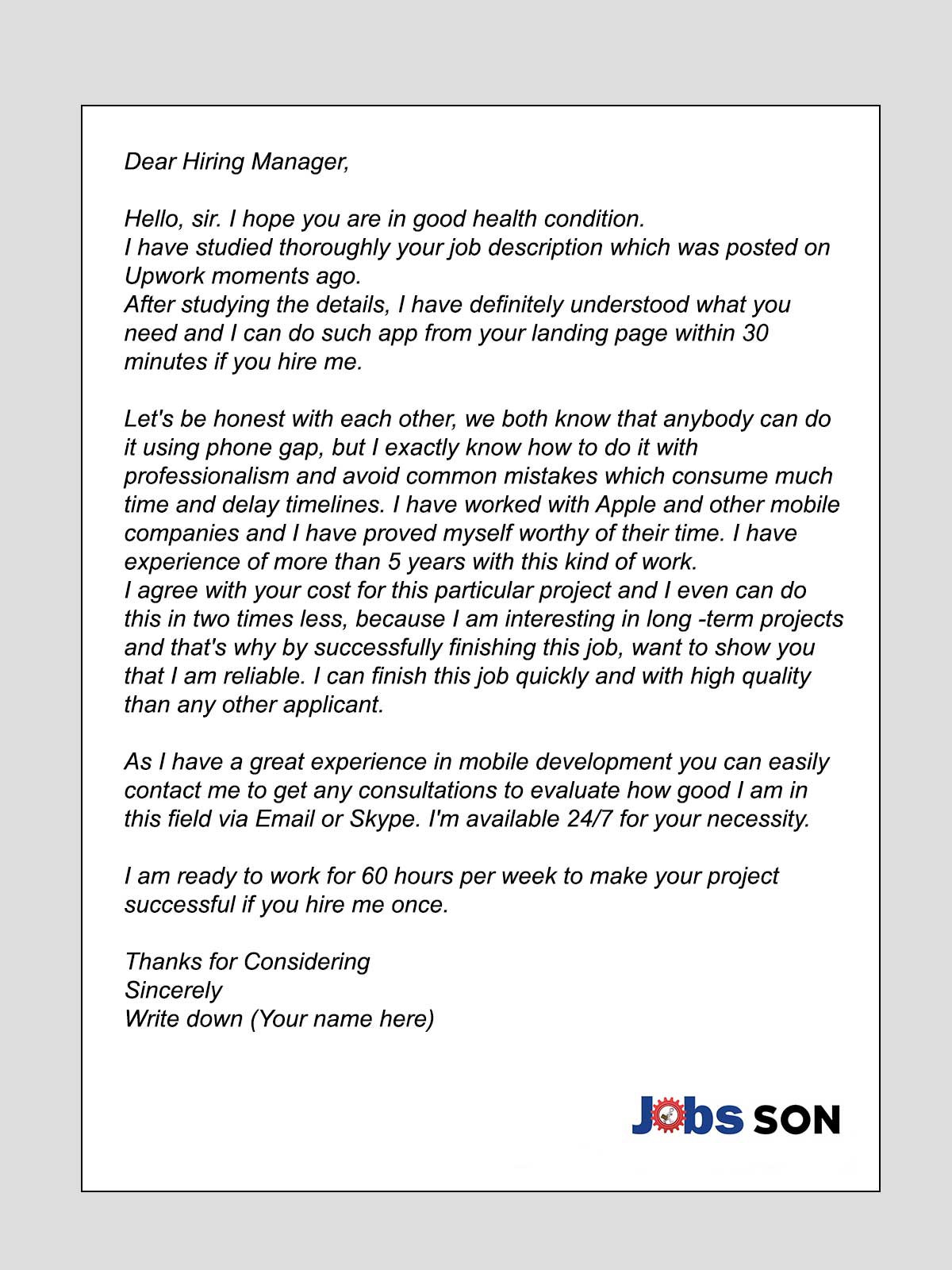 Sample 01: Job Posting on Mobile App
Job Title: Looking for a Mobile app/ Android App/ iOS app Developer
Job Description: As our new mobile designer, you will have to work closely with our trusted mobile product teams. Your primary goals will be to design the next generation of mobile websites which will be the top notch example in the world. iOS, Android, Windows, mobile web and all other platforms should show the perfect interfaces as I am expecting.

You will only apply for this job posting if you have an evolved understanding of how people use their devices, the flexibility to adapt to new technologies, and a robust toolkit.

You will be reporting to the creative director and you will create highly usable and intuitive interface creation. Every concept you create will be brand-consistent across all mobile experiences that our company provides to our high end users. We will pay $8000 for the project and 50% will be paid in advance

If you agree with all the terms and conditions, you are free to apply for the job.
Sample 02: Job Posting on Mobile Apps
Sample 03: Job Posting on Mobile Apps
Sample 04: Job Posting on Mobile Apps
Sample 05: Job Posting on Mobile Apps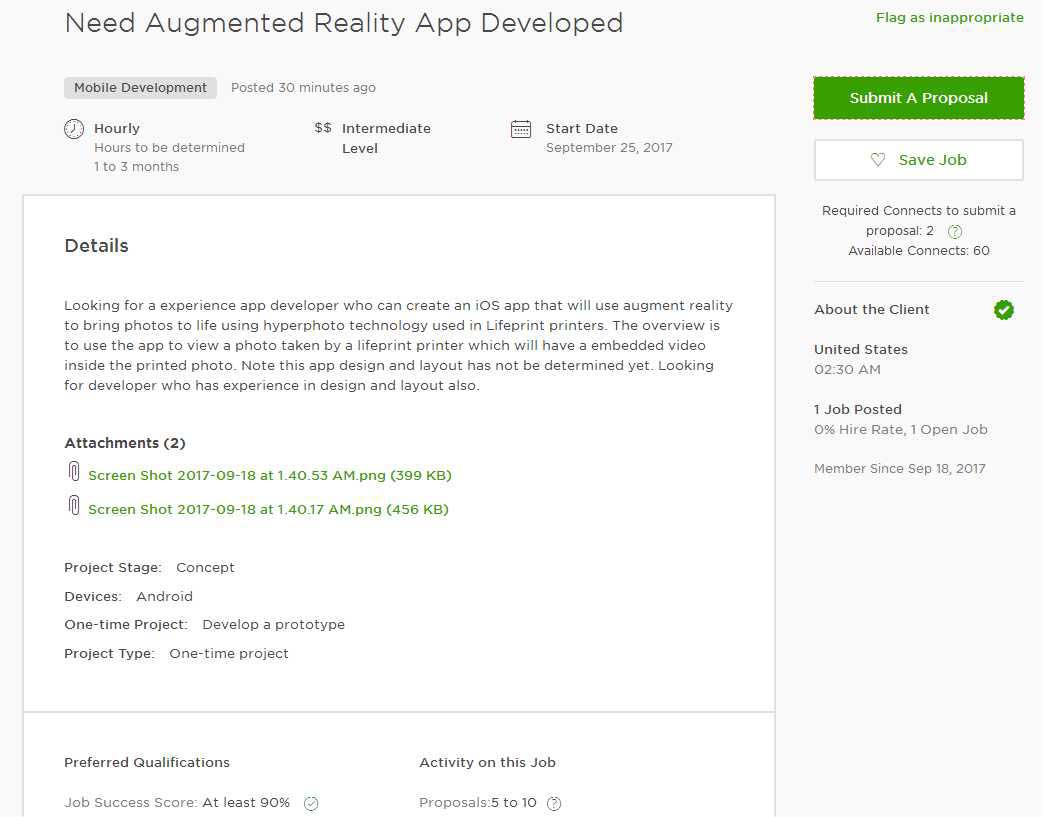 Sample 06: job Posting on Mobile Apps